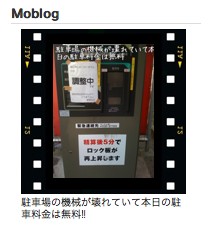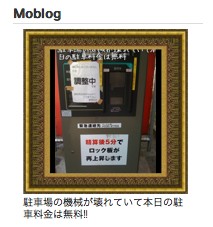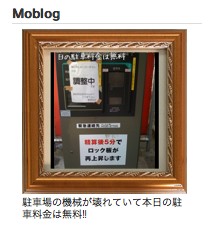 somthing looks like them
•Description
This is moblog. This widget displays most recent image from your twitter time-line so if you post image (with/without text) onto twitter, the widget automatically pulls its image and display at your blog's sidebar with fancy frames.
You can select frames from one of mine, but if you want to use your own image, specify filename at option panel and you will see it!
Currently this supports http://snipurl.com, http://twitpic.com and http://movapic.com to pull data from twitter (all those are twitter-based imaging service).
•Requires
WordPress v2.5 or later
Twitter account
•Install
Place files in your /wp-content/plugins/ directory and activate through the administration panel, and then go to the widget panel and drag it to where you would like to have it.
•Settings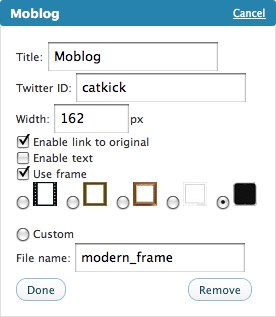 Title: Title text for sidebar
Twitter ID: your twitter login id
Width: width of frame (if you do not use frame, it's image width)
Enable link to original: if checked, clicking image action will jump to original page where contains its image.
Use frame: if you want to show your image with frame, check this.
Radio buttons: frame you want to use
File name: if you make your own frame image, enter file name here.
*see below for description.
•Your own frame
If you want to make your own photo frame, yes you can make them and install by yourself. There's only few 'rules' to fit yours with this widget.
Rule 1: Image data must be GIF file. *See size and spec below.
Rule 2: You must make 2 images which are for horizontal and for vertical.
Here's instruction.
First, use your favorite imaging software to start (or retouch) images by 400px square (means 400×400 dots, off course).
Draw what you want and save it with GIF format. It should be frame so you have to make a 'hole' at middle of image ('hole' must not be square, any shapes you want). 'Hole' means make transparent. If you do not understand how to make transparently image, see documentation of your software.
That's all but you must name images something like this. If you named image file 'hogehoge.gif', then:
hogehoge_h.gif – for horizontal frame
hogehoge_v.gif – for vertical frame
hogehoge_fill.gif – 1x1px background fill color
After that, put two gif files (horizontal one and vertical one) into (plugin directory)/moblog/image/. Therefore full pathname of those files should be like this:
(wordpress directory)/wp-contents/plugins/moblog/images/hogehoge_v.gif
If you want to 'test' your own frame, open setting panel and select 'Custom' at frame option. Then input file name (without _v.gif, _h.gif: e.g. enter just 'hogehoge').
Remember, this widget cache html. Your frame will not come up until you pressed 'done' button and 'save changed' button at widget window.
•Download
via WordPress.org
•Versions
0.0.1 – initial version
0.1.0 – first public release
0.1.1 – bug fix
0.1.2 – bug fix – fixed when use without frame
•Notes
If you do not have twitter account, register one here.
If you have iPhone and Twinkle or Twitterrific or TwitterFon application installed, those application automatically save images onto 'Moblog' supported site.
•Special Thanks
Photograph and iphone frame were created by alfabeat.
•If you like this
If you like this widget, writing small entry on your blog and trackbacking to this entry makes me really really happy!
V.J.Catkick
Wow, I forgot to release 0.1.2 onto repository… I did it now so you can download it within few minutes. Thanks notifying me.